イリーナ・スルツカヤ(Irina Slutskaya)は4月7日から8月16日までアイスショーツアー"チャンピオンズオンアイス"
Champions on Ice 2006 Tour
(COI2006) に参加します。55都市 60公演!
ISFF
によると毎年7月は休むようです。
ハンバーガー発言に対する反応
も気になる。トリノオリンピックでアメリカが金メダルを取れなかったからか、チケットの値上げが影響したのか、売れ行き悪いようです。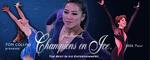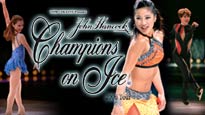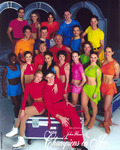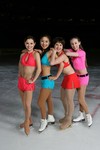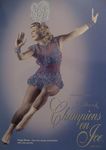 COI > Performances
This is the figure skating tour you don't want to miss! This year's show features the skaters who will compete in the 2006 Olympic Winter Games in Torino, Italy. And they'll come directly from the Olympics to the United States to appear in the 2006 Tour of John Hancock Champions On Ice. It's your chance to see gold, silver and bronze medal performances!
日程 Schedule :
2006/04/07-08/16
04/07 7:30 -
Fort Myers, FL - Germain Arena
04/08 3:00 -
Ft. Lauderdale, FL - BankAtlantic Center
04/09 3:00 -
Orlando, FL - TD Waterhouse Centre
*04/10
Skating with the Stars under the Stars
(04/11
Marshalls International Showcase
)
04/13 7:00 -
Hampton, VA - Hampton Coliseum
04/14 7:30 -
Richmond, VA - Richmond Coliseum
04/15 2:00 -
Washington, DC - Verizon Center
04/15 8:00 -
Washington, DC - Verizon Center
04/16 3:00 -
Philadelphia, PA - Wachovia Center
04/17 7:00 -
Reading, PA - Sovereign Center
04/18 - Trenton, NJ04/20 - Durham, NC
04/21 7:30 -
Hartford, CT - Hartford Civic Center
04/22 2:00 -
Boston, MA - TD Banknorth Garden
04/22 8:00 -
Boston, MA - TD Banknorth Garden
04/23 1:00 -
Long Island, NY - Nassau Coliseum
*04/27
Skating clinic in Columbus スケート教室
04/28 - Springfield, MA - MassMutual Center
04/29 2:00 -
East Rutherford, NJ - Continental Airlines Arena
04/29 8:00 -
East Rutherford, NJ - Continental Airlines Arena
04/30 3:00 -
Providence, RI - Dunkin' Donuts Center
05/01 - Albany, NY
05/02 7:00 -
Rochester, NY - Blue Cross Arena
05/03 - Buffalo, NY
05/05 7:30 -
Columbus, OH - Nationwide Arena
05/06 3:00 -
Cleveland, OH - Quicken Loans Arena
05/07 2:00 -
Detroit, MI - Joe Louis Arena
05/10 7:00 -
Louisville, KY - Freedom Hall
05/12 7:30 -
Raleigh, NC - RBC Center
05/13 3:00 -
Charlotte, NC - Charlotte Bobcats Arena
05/14 - Greensboro, NC
05/15 7:00 -
Roanoke, VA - Roanoke Civic Center
(05/16
Superstars on Ice
)
05/17 7:00 -
Columbia, SC - Colonial Center
05/19 - Savannah, GA
05/20 3:00 -
Atlanta, GA - Philips Arena
05/21 3:00 -
Nashville, TN - Municipal Auditorium
05/23 - East Lansing, MI - Breslin Events Center05/25 7:00 - Tupelo, MS - BancorpSouth Center05/27 7:30 - Jacksonville, FL - Veterans Memorial Arena05/28 3:00 - Tampa, FL - St. Pete Times Forum
(05/26?
Irina in St. Petersburg
)
(05/31
Opening Ceremony of Academy in St. Petersburg
)
06/03 1:30 -
Pensacola, FL - Pensacola Civic Center
06/04 3:00 - Little Rock, AR - Alltel Arena
06/09 7:30 -
Green Bay, WI - Resch Center
06/10 3:00 - Madison, WI - Veterans Memorial Coliseum @ AEC
06/11 3:00 -
Milwaukee, WI - Bradley Center
(06/?
Glenview Ice Center
)
(?
TV Interview " Sports Solo "
in Russia?)
06/16 - Dayton, OH - Nutter Center06/17 3:00 - Lexington, KY - Rupp Arena06/18 3:00 - St. Louis, MO - Savvis Center06/23 7:30 - Indianapolis, IN - Conseco Fieldhouse
06/24 2:00 -
Chicago, IL - United Center
06/24 8:00 -
Chicago, IL - United Center
06/25 3:00 -
Peoria, IL - Peoria Civic Center
06/26 - Moline, IL - The Mark
*06/28
Collins氏の船で遊ぶ Collins' boat in Minneapolis
06/29 7:00 -
Duluth, MN - DECC Arena
06/30 7:30 -
Minneapolis, MN - Target Center
07/01 7:00 -
Des Moines, IA - Wells Fargo Arena
07/02 3:00 -
Omaha, NE - Civic Auditorium
*07/03
Kansas City Royals' event 野球場でイベント
07/05 - Topeka, KS - Kansas Expocentre
07/06 7:00 -
Tulsa, OK - Tulsa Convention Center
07/07 7:30 - Oklahoma City, OK - Ford Center
07/08 3:00 -
Dallas, TX - American Airlines Center
07/09 - San Antonio, TX - SBC Center07/14 - Corpus Christi, TX - American Bank Center07/15 3:00 - Houston, TX - Toyota Center07/16 - Beaumont, TX - Ford Arena
07/21 7:30 -
Kansas City, MO - Kemper Arena
07/22 7:00 -
Denver, CO - Pepsi Center
07/23 3:00 -
Colorado Springs, CO - World Arena
07/25 7:00 -
Billings, MT - Metrapark Arena
07/27 7:00 -
Spokane, WA - Spokane Arena
07/29 3:00 -
Everett, WA - Everett Events Center
07/29 8:00 -
Everett, WA - Everett Events Center
07/30 3:00 -
Portland, OR - Rose Garden
08/01 7:00 - Boise, ID - Idaho Center
08/02 7:00 -
Salt Lake City, UT - Delta Center
08/04 7:30 -
Sacramento, CA - ARCO Arena
08/05 2:00 -
San Jose, CA - HP Pavilion at San Jose
08/06 3:00 -
San Francisco, CA - Cow Palace
08/07 7:00 -
Stockton, CA - Stockton Arena
08/09 7:00 -
Phoenix, AZ - Glendale Arena
08/11 7:30 -
Bakersfield, CA - Rabobank Arena
08/12 3:00 -
Los Angeles, CA - Staples Center
08/13 3:00 -
Anaheim, CA - Arrowhead Pond of Anaheim
08/16 7:00 -
Las Vegas, NV - Orleans Arena
◆便利サイト:
アメリカと日本の時差比較テーブル
出演予定者 Performers :
Michelle Kwan
Irina Slutskaya
Evan Lysacek
Sasha Cohen
Evgeni Plushenko
Johnny Weir
Tatiana Totmianina and Maxim Marinin
Marina Anissina and Gwendal Peizerat
Evan Lysacek
Surya Bonaly
Victor Petrenko
Rudy Galindo
Dan Hollander
Vladimir Besedin and Oleksiy Polishchuk
Irina Grigorian
Shizuka Arakawa
(joined from 06/24 till the end)
荒川静香も出ます
→ 05/13
荒川静香、06/24からCOI参加
◆
荒川静香公式サイト
> "
特集 アメリカ・アイスショー紀行 チャンピオンズ・オン・アイス
"(オススメ)
プログラム Program :
A Fosse compilation (Big Spender)
COI > Performances > music
Selections from the 2006 Opening Number:
18) Song: Hey Big Spender - Artist: Fosse
Skater: Irina Slutskaya
19) Song: You Promise Me - Artist: Ingred
Skater: Irina Slutskaya
FSU >
COI review thread (can't find another one)
music from the entrances -
Irina S.
to "I'm the Only One" by Melissa Etheridge.
COI > Skaters irina slutskaya
スルツカヤ紹介ページ。
動画と写真 video & photo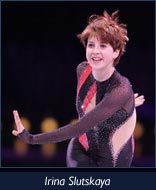 Irina Slutskaya
Olympic Silver Medalist,
Olympic Bronze Medalist,
Two-time World Champion,
Three-time World Silver Medalist,
Seven-time European Champion.
Great speed, intricate footwork, complex spins and natural jumping ability make Irina Slutskaya a formidable opponent in any skating competition. She was the first Russian woman to win the European title (1997) and has won it four times since, and also became the first Russian woman to win an Olympic silver medal. (Salt Lake City 2002) You can also add two world championship titles to her resume. She invented the double Biellmann-spin with foot change and became the first woman to land the triple Lutz-triple loop combination in competition at the 2000 Grand Prix Final in Lyon, France, which is why
Slutskaya is considered one of the sport's most powerful women athletes
. Despite battling vasculitis, which sidelined her for most of the 2003-04 season, she returned to the ice to win every international Grand Prix competition she entered in the 2004-05 season, concluding with the 2005 World title. Irina lives in Moscow with her husband of five years, Sergei Micheev. She has been coached by Zhanna Grimova for most of her skating career and collects toy stuffed animals.
※
interactive
video 動画のキャプション
Irina Slutskaya is the technical wizard.
Irina does the triple toe,double toe better than anyone in the world.
●関連記事
04/09
COIのVIP席はオークションで発売されていた!
04/09
スルツカヤ、ニュープログラム"Hey Big Spender"
●関連記事〜ニュース
05/11
COIツアー記事【The Courier-Journal】
05/05
スルツカヤ、COIツアーを語る【COLUMBUS DISPATCHインタビュー】
05/04
スルツカヤ、心臓病インタビュー動画2本【WDBJ7】
05/03
スルツカヤ、インタビュー【Ohio State University News】
04/27
スルツカヤ、スケート教室で"数年休むかも"
04/23
ファンを大切にするスルツカヤ
04/22
Donald Tramp氏、スルツカヤの熱烈なファン♪
04/12
スルツカヤインタビュー、病気・トリノオリンピックメダルに込められたもの
04/07
スルツカヤ・インタビュー トリノオリンピック・アメリカ・ファン・ペット【Soviet sport】
03/28
スルツカヤ・インタビュー【Soviet Sport】
●関連リンク
MKF > MK Fan Chat > 2006 COI Reports and Picture Links Only
"
Ирина Слуцкая форум > Ирина > Champions On Ice - 2006
●オススメ
薄井さんの2004COI観戦レポート
Mizzno 2年目社員♪日記 >
海外アイスショーを見よう!Champions On Ice in Los Angeles
 日本から自力でチケット入手"
ticketmaster
の WILL CALL"
ISFF >
a COI question
 サイン・プレゼントの方法
●COI 2006 tour photos 写真
COI > behind the scenes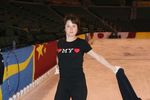 We love Irina!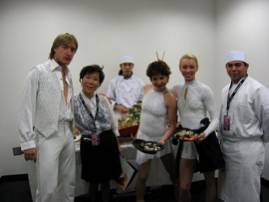 Evgeni, Irina and Tatiana pose at the Sushi table 寿司でポーズ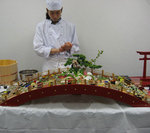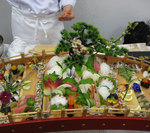 (Sushi photos from
Evan Lysacek Official Site > GALLERY
> Champions on Ice > Behind the Scenes)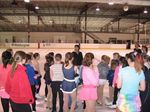 Irina Slutskaya leading a Clinic for local skaters in Columbus, Ohio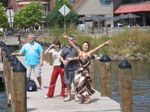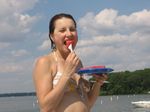 Irina tests the watermelon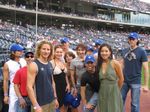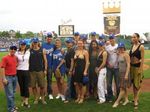 The Cast enjoys a day off in Kansas City at the ballpark.
★会場が不明の写真 where ?
06/19投稿なのでそれ以前に撮影
xemily120x
>
my loverrs
06/04収集したのでそれ以前に撮影
Evan Lysacek Official Site > GALLERY > Champions on Ice > Behind the Scenes
05/13投稿なのでそれ以前に撮影
rachaelxinfinity
>
champions on ice and ice show!
04/18投稿なのでそれ以前に撮影
knshorty240
>
Champions on Ice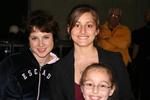 04/17投稿なのでそれ以前に撮影
Estelxek
>
Champions on Ice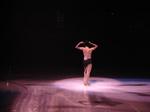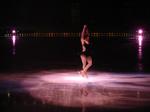 04/16 Philadelphia or 04/29 East Rutherford, New Jersey
The Michelle Kwan Fan Page! > Multimedia > Photo Gallery > 2006 COI > Skating Pictures
から
(ほとんどはPhiladelphia)
copyright Heather Winfield
Opening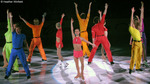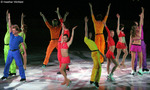 FOSSE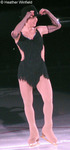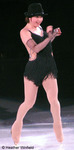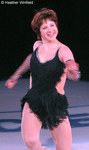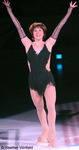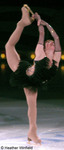 Closing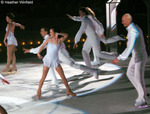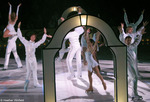 ☆COI2006??
COI > behind the scenes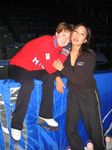 Don't take our picture!
ISFF >
Photos from COI 2006
2006/05/08投稿分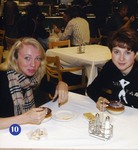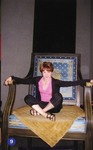 ○COI2006の構成について
Ending
FSU >
COI review thread (can't find another one)
Finale: 6 White arches moved around the ice, The Entertainer: women in old time dresses with parisols and men in pin stripes, partner dancing and solo highlights Dan flips and Evan does a nice 3L, the strip off their clothes into metallic multicolored outfits (not really a fan), acrobats and Surya flip. Bluesy ballad comes on and Johnny looking hot in a white tux does 3T2T tano that was effortless, while A+P show off I was too busy watching Johnny grooving to the music (rolling his head and bobbing around) under the arch, too funny! White sheets unveil the Kween and she does a charlotte spiral and some pretty edge work and such. Ends with Sing Sing Sing led by
Irina
and Plushy (sort of Sharks vs Jets approach at the beginning) Irina does double beillman while Plush does some frantic footwork (that im totally impressed by). Dancing together to end. Final Lap to we are the champions, Irina pushes Rudy's butt while their in line and almost causes a domino effect!
FSU >
COI review thread (can't find another one)
Finale used 6 white and silver arched doorways. Started with group skating to Scott Joplin's "Entertainer". Multi-colored vests for guys and old-fashioned dresses for gals.
Next was more upbeat 20's style rag number "Hot like That" featuring Tanith and Ben with cast. Ended with Charleston steps by all.
Next was the Kween skating to "Around the World" in pretty slow waltz tempo, joined by A&P. Again no jumps for her. Here and in rest of finale, gorgeous all white and silver costumes for cast.
Then music went 1940's "Sing Sing Sing" with
Irina S.
and Plushy and into group finale.
For "We are the Champions" victory lap, Kween was at front of line ahead of Plushy and Sasha and ended up facing me at very end.
MKF >
All COI Pics/Backstage/MK Reports go here!
#673
about the ending of COI, this is what happened in Richmond:
Michelle is the last to skate her program. When she finishes her bows, other skaters come skating out with these arch things (Michelle skates off). They are wearing colorful costumes and skate around for a while to some upbeat music.
After a while, some skaters come out in white - I think Johnny Weir is one of them and A&P. Don't remember what they skated to. Then, after they finish, Michelle just appeared at center ice, skating to Around the World in 80 Days. I think after a minute or so, B&A skate out and do their thing (Michelle leaves), and then Sasha finishes the song.
Various groupings come out and skate the final part, but Michelle doesn't come out again until the We are the Champions skate around and final bow.
So basicly she doesn't skate in the group numbers but has a small solo part in the middle of the finale (in an awesomely stunning white costume).
○backstage passについて
Sasha Fans Forum > COI - Columbia, SC - pics
COI tour bus
Evan Lysacek Official Site > GALLERY
> Champions on Ice > Behind the Scenes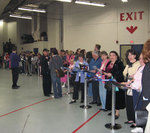 MKF
#773より
there are two types passes. Red ones, believe you have to know someone in show, having them reserve for you, and with that you can really go backstage if skaters are not that tired. Blue ones they handout with VIP tickets. A lady stood behind us(when we waiting to be taken down) told me she 'sweet talk' to the ticket officer to give her a backstage ticket. You may bring your daughter along to the ticket box trying this.
同じく#775より
To get backstage passes, you really have to know someone involved with the production of the tour (including a skaters' agent or manager) or someone involved with the arena. Some people can win them through different contests on sites, radio stations, etc. but because of how tight security has become, its really just something for people who know people.
MKF
#780より
The red/blue thing isn't necessarily true (re VIP tickets.) I've been backstage pretty much every year since 2001: twice with the red pass, the rest with blue passes. I never got them with any kind of VIP tickets. I haven't seen any difference between the two colors, honestly. In Philly, they put the two groups separate, but again, I never saw a difference when I had a blue or red pass. (This year I had blue, and it turned out just fine. )
Being able to "sweet talk" your way backstage depends on the security of the arena. The shows I've attended have had strict security, but I've heard of other places where security is lax, or they don't care, and people can sneak backstage, or just ask to go backstage, and they let them.
同じく#782
The people with red passes could go to the FRONT of the line while the blue passes were first come after them (which I just HAPPENED to be first for...the benefits to knowing my arena inside and out ). So yeah, that's the only thing I noticed. I don't know if they'd ever turn away the blue backstage passes, but I'm guessing the red ones go first in case not everyone has time to sign, the reds will get the best chance or maybe if they know the skaters, it makes it easier for them to talk to one another. All I know is that it seemed almost silly but I'm sure there's a logical reason.
MKF
#805より
I guess they dealt it differently in diff locations. There was no huge difference between the blue and red, in the show I attended (the 2nd show in NJ). Just that the red ones lined up before blue ones. And the working staffs there call the red ones as 'heavy duty' ones....however afterwards I heard friend in Califonia that with red ones they can go 'into' the backstage. But blue ones are allowed waiting outside in loby.
アイダホ公演、チケット販売不振で直前にキャンセル
7/30/2006 - Champions On Ice Cancelled
August 1st Event will not be held at Idaho Center
Champions On Ice has announced the August 1st performance at the Idaho Center has been cancelled. Refunds are available. (Details below.)
According to a Champions On Ice executive, the show was cancelled due to due to travel constraints combined with slow advanced ticket sales.
"We are trying to bring big shows to the area but folks need to buy their tickets early," says Craig Baltzer, General Manager of the Idaho Center. "this is a perfect example of why it's important to buy when a show goes on sale."